Unveiling the differences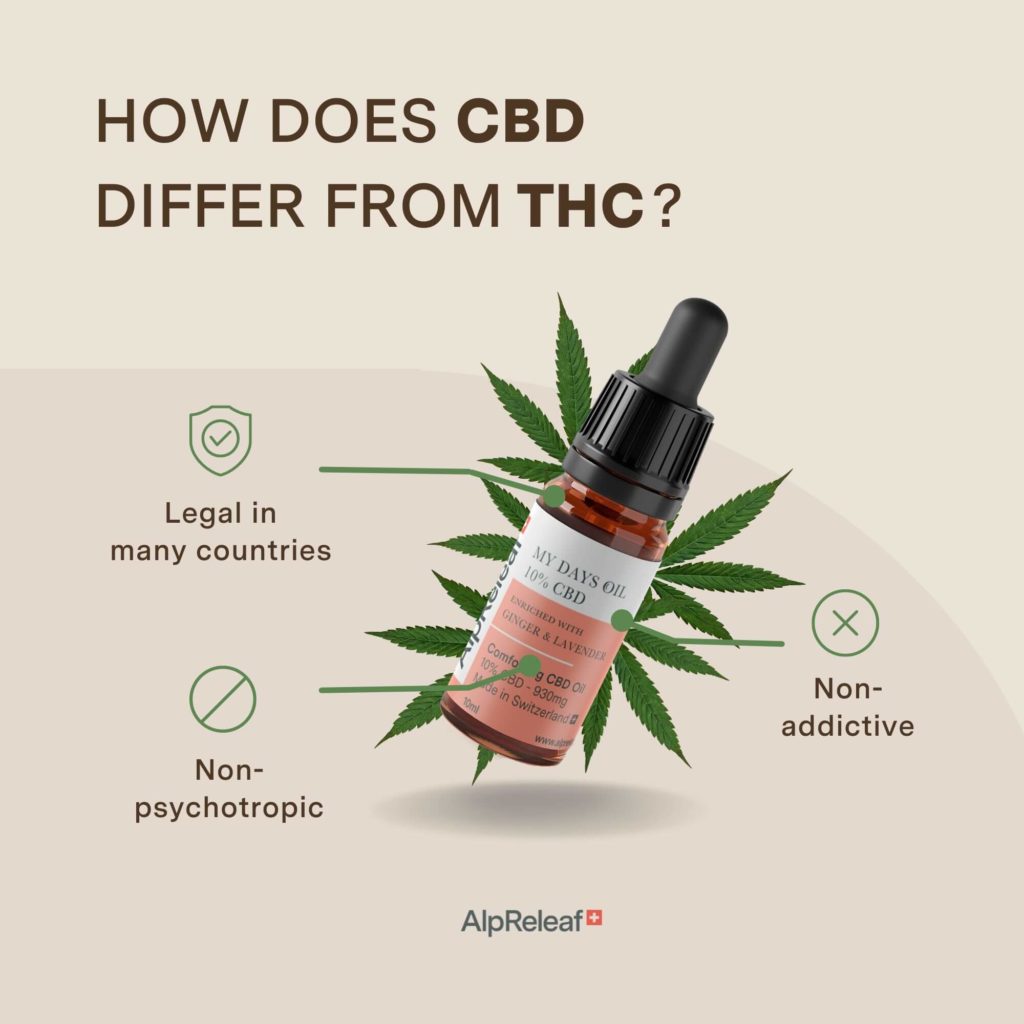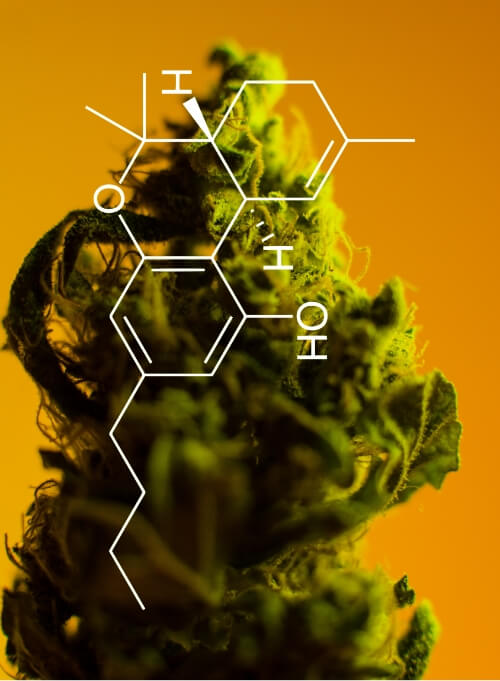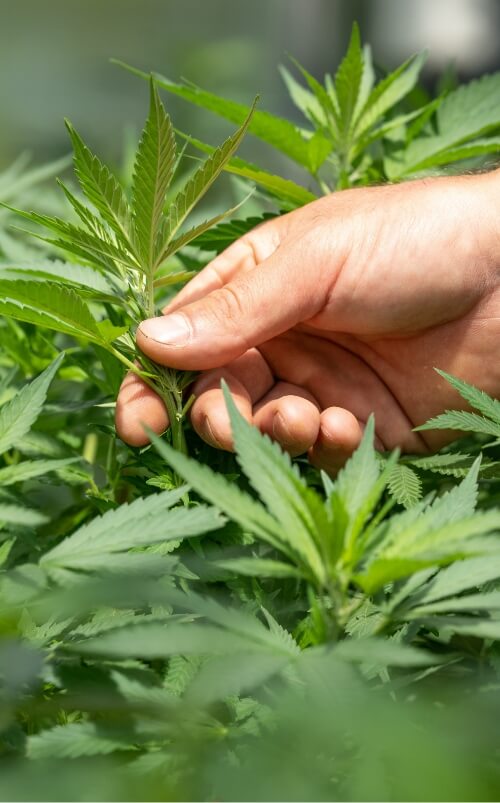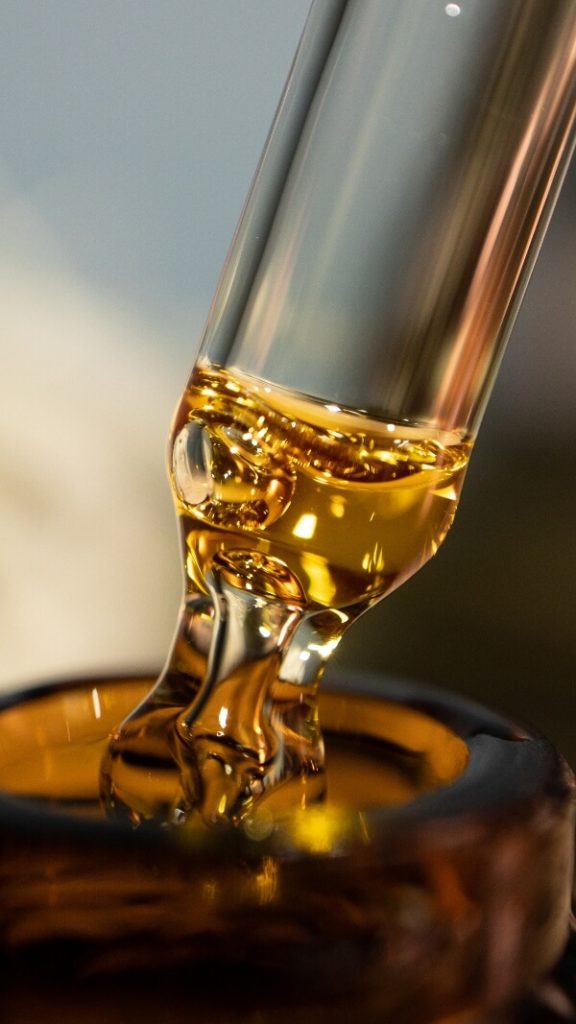 CBD, short for cannabidiol, is a non-intoxicating compound derived from the cannabis plant. It is one of the many cannabinoids found in the plant and is obtained through various extraction methods.

It interacts with the body's endocannabinoid system (ECS), crucial in regulating various physiological and psychological processes and that help maintain balance and harmony within the body.
There are several methods of extracting CBD from its source: CO2 extraction, solvent extraction, ethanol extraction, and more.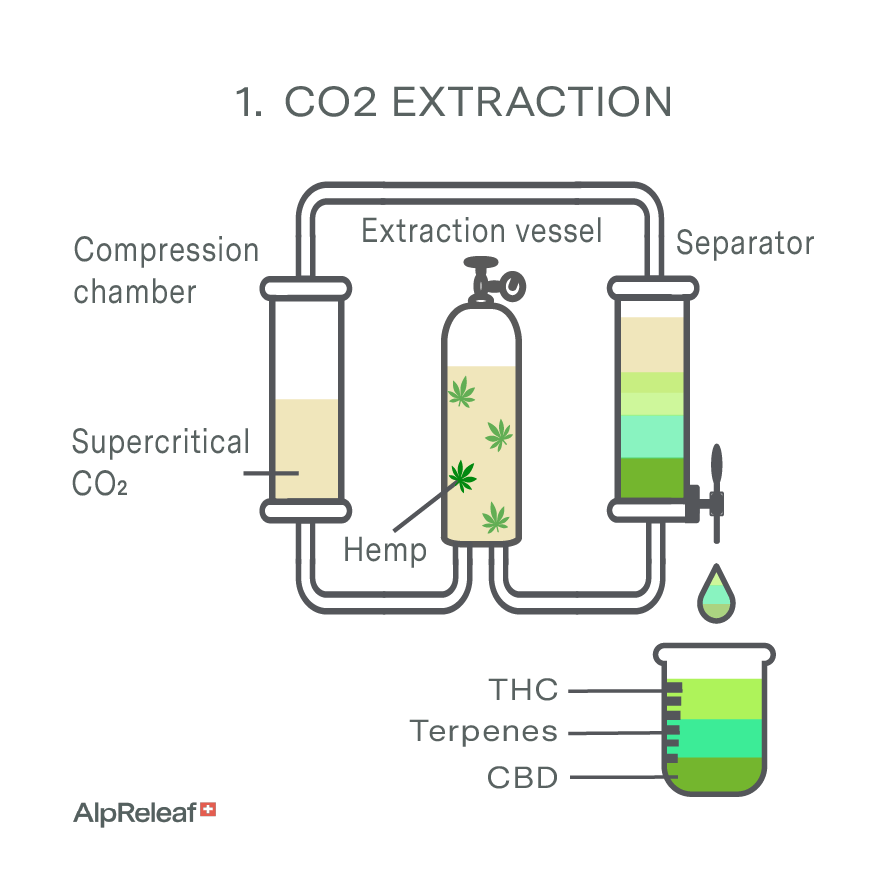 At AlpReleaf, we employ the CO2 extraction method. This process involves exposing the plant material to high-pressure CO2, which acts as a solvent to extract the CBD and other beneficial compounds.

When the pressure is reduced, the CO2 evaporates, leaving behind a pure and concentrated CBD extract.

To ensure there are no impurities left, we use flash chromatography, a sophisticated purification technique that refines the CBD extract by eliminating the unwanted THC contained in the original extract that can also be referred to as a full-spectrum extract.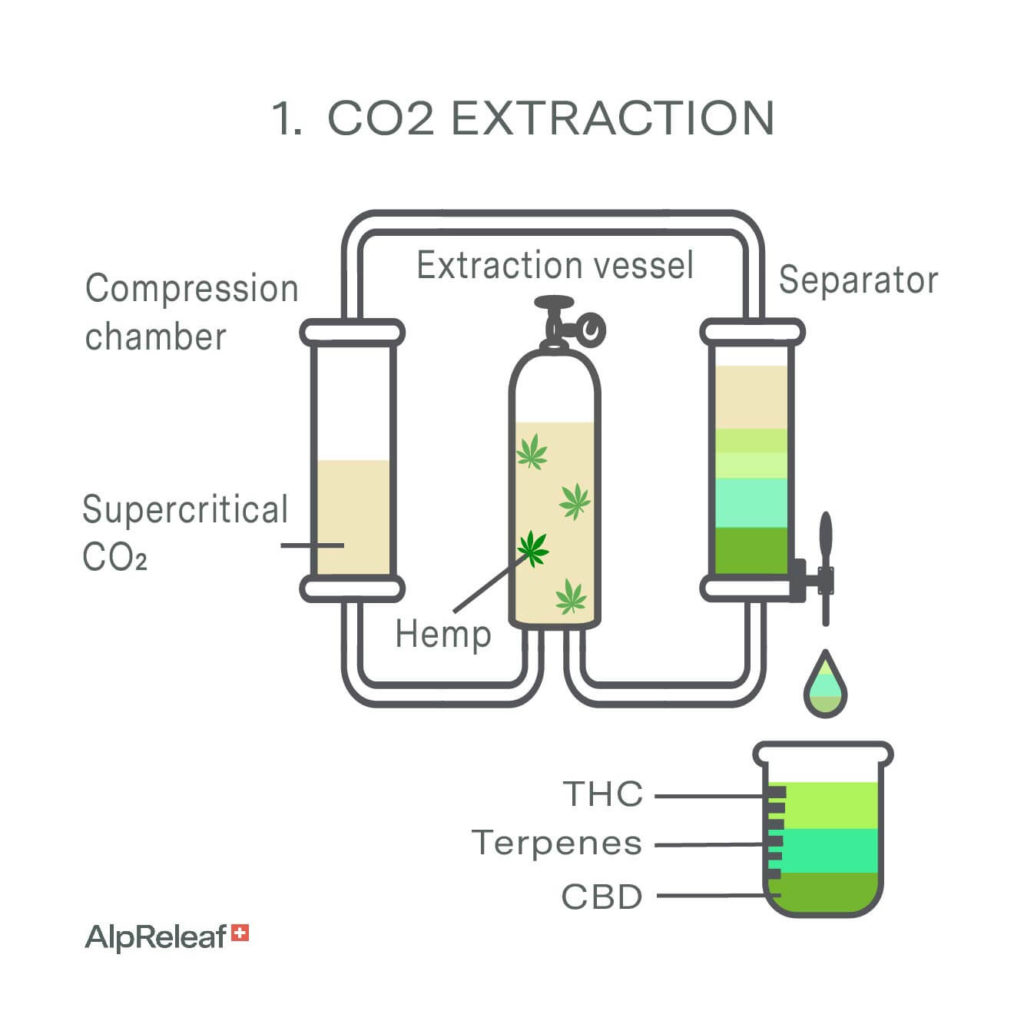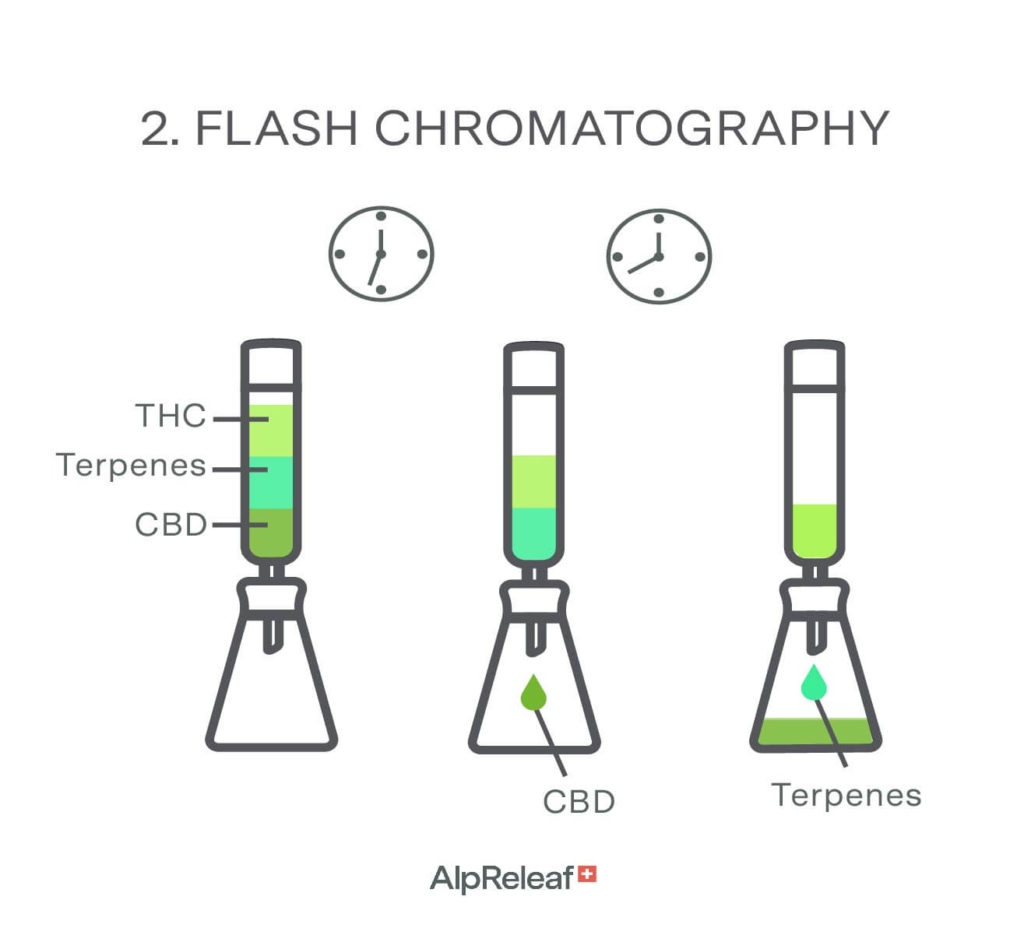 The combination of these two processes guarantees our products embody exceptional purity, potency, and consistency.
The World Health Organization has stated that CBD does not appear to have abuse potential or cause harm to human health. However, if you have any underlying medical conditions or are taking medication, it is recommended to consult with a healthcare professional before incorporating CBD into your wellness routine.
Also found in the cannabis plant, THC, or tetrahydrocannabinol, is mainly known for its intoxicating effects, such as euphoria, paranoia, altered perception of sights, sounds and tastes, commonly associated with marijuana use.

THC is a psychoactive compound that, like CBD, interacts with the body's endocannabinoid system (ECS) but in a different way, specifically binding to cannabinoid receptors in the brain.

While THC has recreational uses, its psychoactive nature may not be desirable for everyone. Some individuals may prefer to avoid the intoxicating effects associated with THC or may be more sensitive to its psychoactive properties.
3. SO WHAT'S THE DIFFERENCE?
The most significant difference between CBD and THC is their psychoactive effect. CBD does not produce a "high," while THC does. This is because CBD and THC interact differently with the body's endocannabinoid system (ECS). This complex biological system can be found in the human body and other mammals.

ECS consists of three key components: endocannabinoids, receptors and enzymes. Basically, when endocannabinoids attach to these receptors, they trigger a series of signals that help control things like pain, mood, appetite, sleep, immune response, and inflammation.

CBD has smaller affinity with cannabinoid receptors, mainly targeting non-psychoactive receptors involved in regulating various bodily functions.

THC on the other hand, binds strongly to cannabinoid receptors, particularly the CB1 receptors in the brain, resulting in its psychoactive effects.
This fundamental difference in interaction accounts for the contrasting effects of CBD and THC on cognition, perception, and overall mental state.
4. THE LEGALITY OF IT ALL
THC is classified as a controlled substance and its use, possession, and distribution are regulated under drug control laws. Meanwhile, in many European countries such as Switzerland, Germany, France, Belgium, Italy and others, CBD products are legal as long as they contain less than the legal limit of THC (between 0,2% and 1% THC).
This makes CBD products more accessible to individuals seeking the potential benefits of cannabis without the legal implications or mind-altering effects associated with THC.
5. IF IN DOUBT, CHOOSE CBD
There are several compelling reasons to choose CBD over THC, depending on your individual needs and preferences. CBD offers potential health benefits without the intoxicating effects of THC, making it suitable for individuals that want to incorporate cannabis into their wellness routine while maintaining clarity and functionality in their daily lives. Furthermore, CBD products derived from reputable sources undergo rigorous testing to ensure quality and consistency, providing consumers with peace of mind.
At AlpReleaf, we have meticulously crafted our products to address specific areas of concern. Whether you're seeking relief from menstrual discomfort, support for better sleep, assistance with stress management, or enhanced focus and concentration, our range of products is designed to target these functions directly.
In conclusion, CBD and THC are distinct compounds with differing effects and legal status. While THC is known for its psychoactive properties, CBD offers potential therapeutic benefits without the intoxicating effects. With its growing popularity, CBD has become a promising avenue for those seeking a natural approach to enhance their overall well-being.

Remember, it's always advisable to consult with a healthcare professional before incorporating CBD into your routine, particularly if you have any underlying medical conditions or are taking medications.
READ MORE ARTICLES LIKE THIS
Subscribe to our newsletter